Event Accessories/Extras
for Rent
Tents that offer shade or shelter if it rains is a great strategy to be prepared for all kinds of weather. Tables can be put between the tents or tucked away. We have a large selection of tent rental, table rental, chair rental and speaker rental options and all our equipment is regularly cleaned and inspected.
Renting tables or chairs for a party is a great way to provide seating and dining space for your guests. The main benefit of renting table and chair rentals is the fact that they are compact. If you don't have space for tables or chairs to store after the party, renting will allow you to have the seating you need and not take up room in your home. Even if you are only renting tables and chairs for one event, renting them can be cheaper than purchasing them. This is especially true if you're hosting a large event with many tables and/or chairs. You can also customize table and chair rental. You can select the size, shape, or style of the table and chair that best suits your party's theme. This allows you to create the ideal look and feel for the event. The convenience of renting tables and chairs is another benefit. The rental company will normally deliver the tables or chairs to your party and then pick them up. This eliminates the need for you to set up and take down the tables or chairs. You have many options when it comes to renting table and chairs. You have the option to choose from a variety of sizes, styles, or materials which will help you create the perfect atmosphere for your party. It is easier to rent tables and chairs than you think.
You can enjoy many benefits by renting a tent to host a party. A tent can be used to hold an outdoor party, which is a great way for people to enjoy the beauty of their surroundings and to take advantage of the weather. A tent can offer shelter from the elements such as rain and intense sun. This can make your party more enjoyable for everyone. Another benefit of renting a tent is that it can create a more cohesive and organized look for your event. A tent can be used to define your party's boundaries and provide separate areas for different activities such as dining, dancing, or socializing. It will make your party appear more professional and orderly. You can also manage the flow of people and keeping track of any of your supplies. Additionally, renting a tent can be a cost-effective way to host a party, especially if you don't have the space or resources to hold your event indoors. Tents are flexible and versatile, and can be set up at a variety locations. Tent renting can enhance the party's atmosphere and make it more enjoyable for everyone.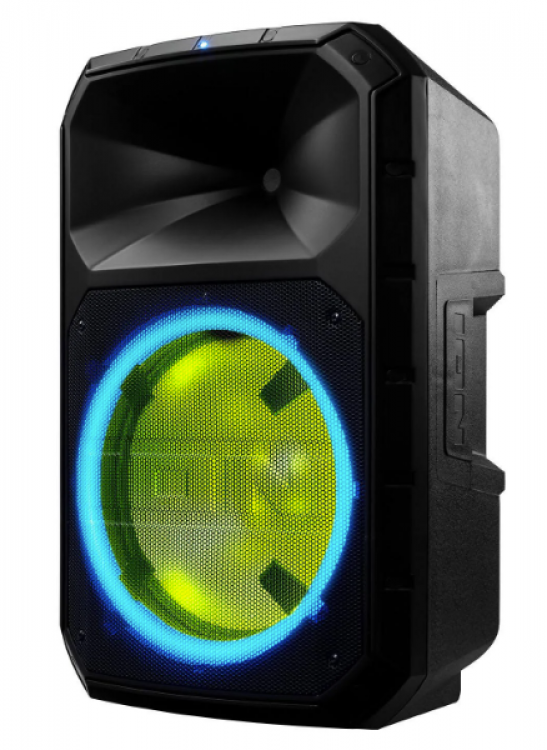 Pump Up The Volume!
from $100.00