Chairs and Tables
for Rent
We have chairs for rent to host your next party. All of our equipment is cleaned and inspected regularly. Book soon so you get enough for the event.
Professional delivery to
Wilkes-Barre, PA, Wyoming, PA, Pittston, PA, Kingston, PA, Nuangola, PA, Sugar Notch, PA, Mountain Top, PA, Glen Summit, PA
and surrounding areas. Please submit a quote or contact us to be sure we service your area.
Renting chairs can be a cost-effective and convenient way to provide seating for guests. Chair rentals have the advantage of saving space. If you don't have space for chairs to store after the party, renting will allow you to have the seating you need and not take up room in your home. Renting chairs can also be more cost-effective than buying them, especially if you only need them for a one-time event. This is especially true if you're hosting a large event with many chairs. Chair rentals offer convenience. The rental company will usually bring the chairs to you and then returns them for you. This means you don't have to worry about setting up or taking down the chairs yourself. You can host your party easier and more conveniently with chair rentals.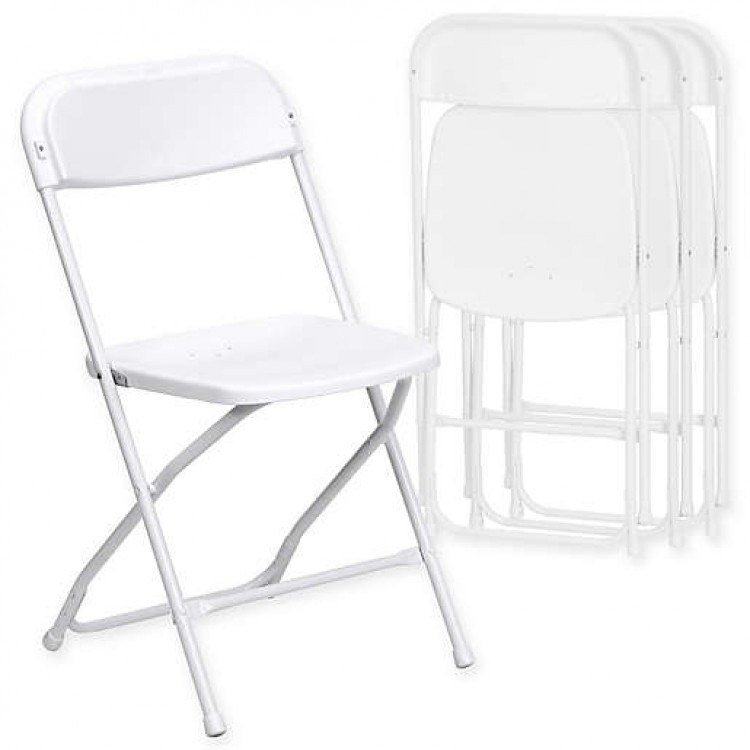 White Folding Chairs
from $2.00