Dunk tanks can be a great thing to enjoy and cool off as well. Our dunk tank rental service is perfect for school carnivals and other events, as well as for larger group, there is something for everyone to do.
Professional delivery to
Glen Summit, PA, Kingston, PA, Mountain Top, PA, Nuangola, PA, Pittston, PA, Sugar Notch, PA, Wilkes-Barre, PA, Wyoming, PA
and surrounding areas. Please submit a quote or contact us to be sure we service your area.
Renting a dunk tank can be a great way to add some excitement and interactivity to a party or event. Dunk tanks enable guests to engage in fun and socialize with one another in an engaging and unique way. This encourages teamwork and socialization. The anticipation of trying to hit the target and dunk someone in the tank can add a sense of excitement and energy to the party. Dunk tanks are also great fun for those who enjoy hot weather. Dunk tanks can also be customized to suit any theme. Overall, a dunk tank can be a fun and memorable entertainment option for a wide range of parties and events.
Renting a dunk pool for events is a good idea.
School carnivals allow students and teachers to take turns getting dunked in the tank. Corporate events promote team building, get out steam, birthday parties let guests try to dunk the birthday kid or other special guests. Fundraisers can use a dunk pool to raise money.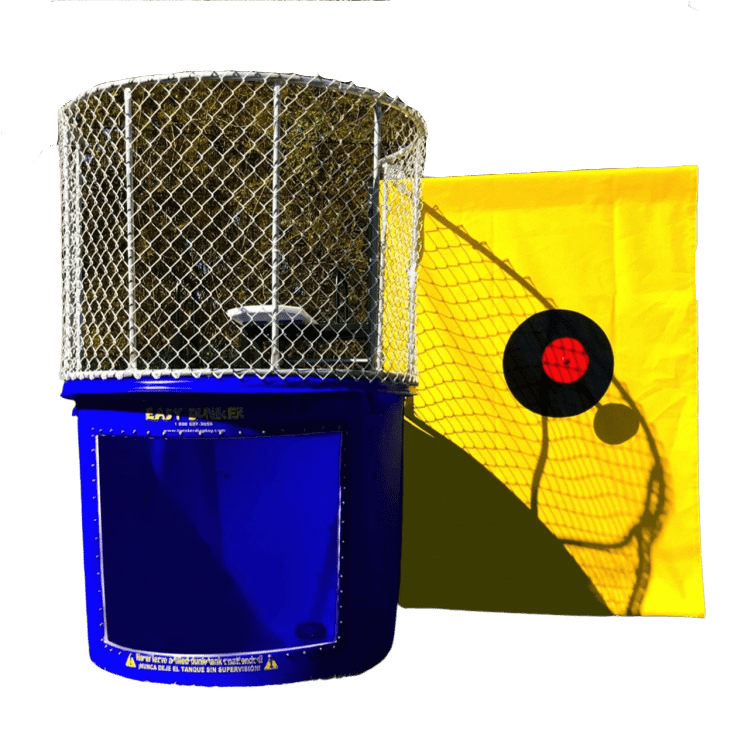 Dunk Tank Blue
from $250.00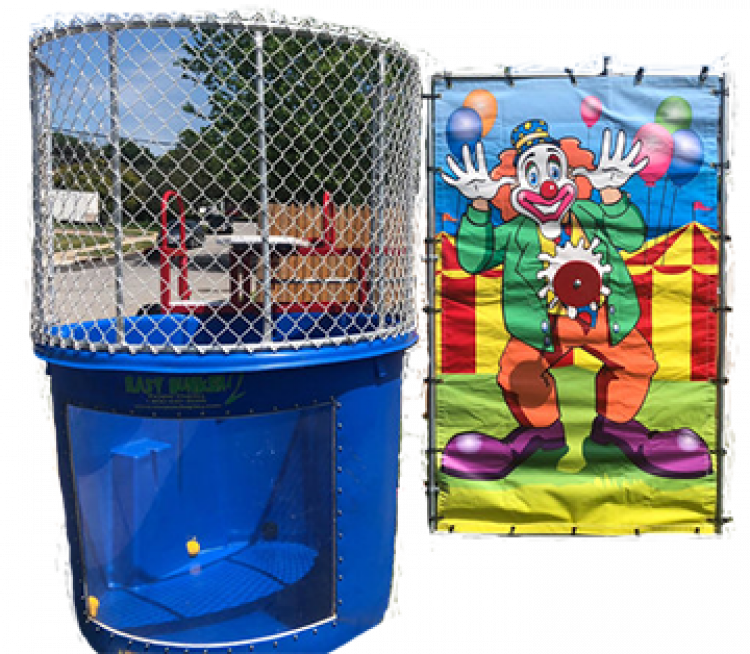 Dunk Tank Clown
from $250.00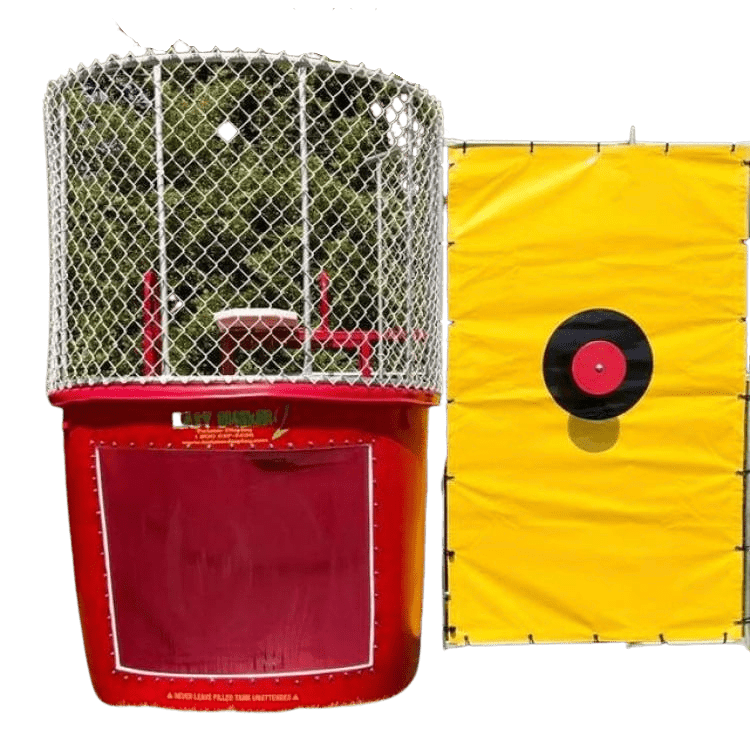 Dunk Tank Red
from $250.00